Planning a Barbie-themed party can be a dream come true for any little girl. With colorful decorations, fun activities, and a touch of glamour, you can create the perfect Barbie fantasy world. As a party planner, here's a step-by-step guide to arranging the perfect Barbie party, and Toddle will do everything for you so you can relax and enjoy your child's Barbie Party 🎉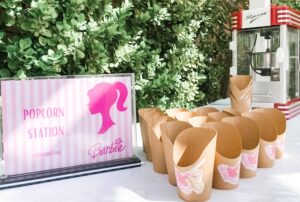 Choose a Barbie-themed venue: Whether it's your backyard, a local park, or a Toddle venue, we'll create the perfect ambiance anywhere you decide to party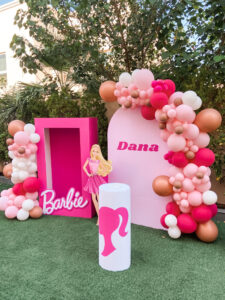 Set the scene: Transform the party space into a Barbie wonderland with decorations in pink, purple, and glittery accents…. with stunning balloon arcs. A Barbie life-size box is an absolute must 🤩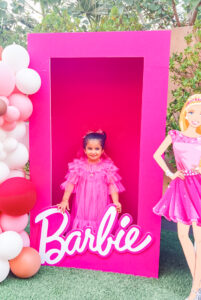 Dress up like a star: Encourage guests to come dressed in their favourite Barbie-inspired outfits. Provide dress-up accessories like tiaras, feather boas, and sparkly jewellery to create a glamorous look.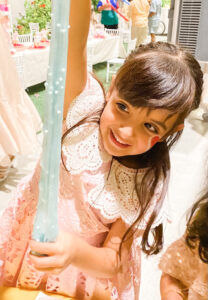 Plan Barbie-inspired activities: Organize a fashion show where guests can strut their stuff on a Barbie-themed runway. Provide a variety of dress-up outfits and accessories for each guest to wear and show off their style.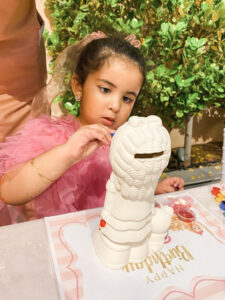 Create DIY crafts: Set up craft stations where guests can design personalized Barbie accessories like bead bracelets, tiaras, or paper doll dresses and Barbie slime. This will allow them to tap into their creativity and take home a personalized souvenir.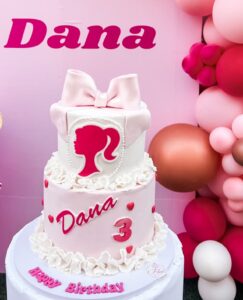 Serve Barbie-inspired treats: Prepare a range of pink and purple snacks such as cupcakes, cookies, and candies. Use Barbie-themed cupcake toppers and serve drinks in fancy glasses, adding a touch of elegance to the party.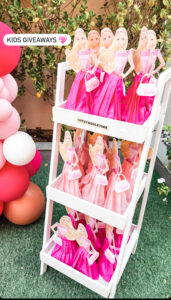 Give out Barbie-themed party favors: As a thoughtful gesture, provide guests with Barbie-themed party favors all created beautifully for you by Toddle.
Play Barbie-themed games: Organize classic party games with a Barbie twist. Play "Pin the Crown on Barbie" or a scavenger hunt where guests search for hidden Barbie accessories.
Remember, the key to a successful Barbie party is paying attention to the details and ensuring that everything is coordinated and fun-filled. With these tips, you are well on your way to arranging the perfect Barbie party that every little girl's dreams are made of. Let the magic of Barbie bring joy and excitement to your upcoming celebration!