Solving brain teasers can help your child's brain-power, memory, and keep them entertained for a long time. We've collected a list of the top benefits of buying brain teasers for kids, as well as some of the best gaming options.
What Are Brain Teaser Games?
Brain teaser games allow players to train cognitive skills such as memory, attention span, logic, and quick thinking through various exercises. Brain teasers and puzzles are enjoyable for both children and adults. Children's brain games are easier and might provide a refreshing alternative from traditional learning.
What Are The Top-Most Advantages Of Buying Brain Games For Your Kids?
1. Sharpens Thinking process
A brain teaser is more of a thinking challenge that forces players to use logic to find answers. Although the games may appear to be simple, they require a particular type of thinking to solve. Because brain teasers are meant to challenge children's minds, they are encouraged to come up with alternative solutions. You might be surprised to learn that lateral thinking or issue solving can also assist your children to find solutions from diverse perspectives to solve challenges in life.
Check out the game card below.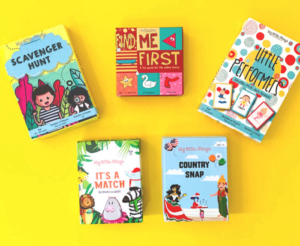 Brain Games Card Set of 5-

A complete deck of Educator-designed playing cards to help children improve hand-eye coordination, foster creativity and imagination, and improve social skills while having a lot of fun. It comes with 5 different playing card sets.

Click here

to place an order now for this amazing card set.
2. Mind Exercise
Brain teasers are essentially mental exercises that keep your child's brain in good health. Playing these games on a daily basis can benefit your children's learning, schoolwork, and physical activity. This forces children to adjust to different situations at a young age. When parents involve their children in this type of brain game, it improves their mental abilities as well.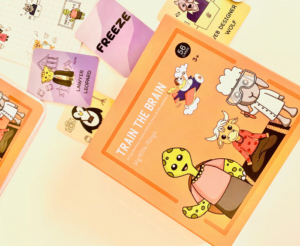 Train the Brain-

Your children's cognitive resources are nurtured by this game. The brain gym in a deck of cards! This enhances visual recognition as well as attention to detail. During playtime, the young minds can also learn about numerous careers!

Order now here.
3. Enhances Concentration
Many parents have witnessed their children's lack of concentration as a result of their restless disposition. Concentration is a skill that helps children focus on certain tasks later in life. Children are more likely to spend more time with their brains when they play interesting and fun brain games. Their concentration will improve as a result of this. Children are motivated to solve puzzles or play card games, which helps them stay focused. Parents must select brain games for their children based on their age group.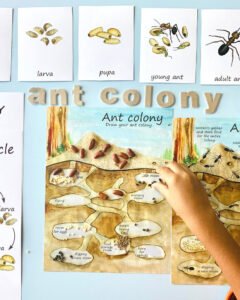 It's a Match – Brain Games
It's a match' is a game that tests your children's ability to recognise similarities and differences between photos. Distribute the pack among the players so that each has a set of picture cards. Now it's your kid's chance to play. You kid needs to reach out and cover the centre card if they believe they have a match with any of the other players. The same designs in different colors might also be considered a match. A poor match can result in a severe punishment! This is a fantastic game for weekend get-togethers with friends and family! Order now here.
4. Boosts Creativity
Brain teasers involve innovative problem-solving and lateral thinking. A brain teaser showcases a child's imagination and originality. To solve the puzzles, children are expected to think in a variety of ways and use their imaginations. These games can also be played with their friends, siblings, or parents. Because there are no hard rules of mathematics or science, this can be an enjoyable approach to learning.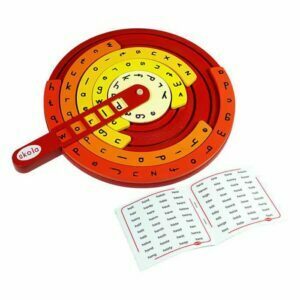 Word Wheel

– With this toy, children can create over a thousand words. While improving their vocabulary, they enjoy spinning the bright wheels and moving the desired letters into the frames. The toy comes with a word booklet that assists toddlers in the early stages of learning to recognise, form, and spell words. Place an order for this word wheel

right here.

5. Improves Memory
Parents use a variety of methods to improve their children's memory. Memory games are quite popular with children. Memory is required for puzzle games. Playing brain games teaches kids abilities that help them perform well in memory games, quizzes, and other schoolwork.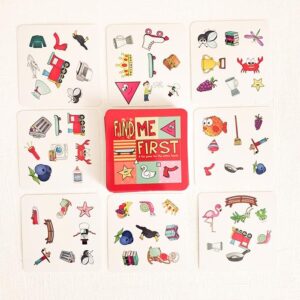 Find me First – Brain Games
Preschoolers and parents alike love this game. This game will give you a taste of the thrill of speed. There are two ways to play the game, both of which are described in length inside. Why wait! Place an order for this interesting toy set here. 
Conclusion
Toddle offers a variety of brain teaser games for kids to boost their skills, memory power, concentration, and other abilities. Each game is designed and created with the help of top educators. You may also order our subscription activity boxes that come with 12+ activities, designed to help children develop a variety of abilities.
Contact us for more details. Or do WhatsApp.